A few weeks ago, MMAViking.com interviewed Swede Niklas Bäckström where he questioned the quality of opponents that Martin Svensson had recently faced since their bout together fell apart a day before they were to fight at Vision FC in Stockholm last December. Svensson has since responded to the Bäckström interview with a post on his blog on Sweden's Kimura.se, which is translated and posted below.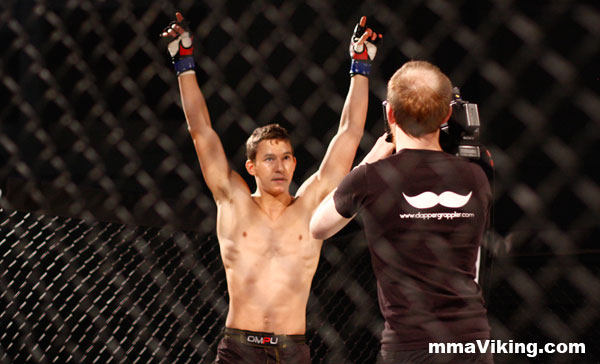 Bäckström Original Interview
If you missed the original interview, here is the portion where the Allstars Training Center fighter talks about Svensson.

Martin Svensson's Response
Originally Posted on Svensson's Official Blog in Swedish at Kimura.se.
Martin Svensson's blog: Backstrom, here we go again!
Written by Martin Svensson on June 29 at 10:32 am
Now I know that you will be interviewed and must answer the questions, but I feel I must respond to your interview because I got pissed off.
You had your chance to meet me on December 1st, sorry you did not meet me that day. Sure, I could not handle the weight cut but it happens in our industry. However, it is customary for the match to go on in spite of a weight miss, usually rectified by the person who misses weight gives up part of his fight purse of his match, instead of not having a match. By Nate Diaz meeting Josh Thompson missed Nate importance, Nate did not even fined and as you may recall, they went anyway match. When we would meet, I offered you my whole match purse if you wanted to meet me despite my weight miss. You said NO to that which I can not understand, you got paid double and had to meet me when I was sick, no matter how the game had gone had you been the hero of the battle.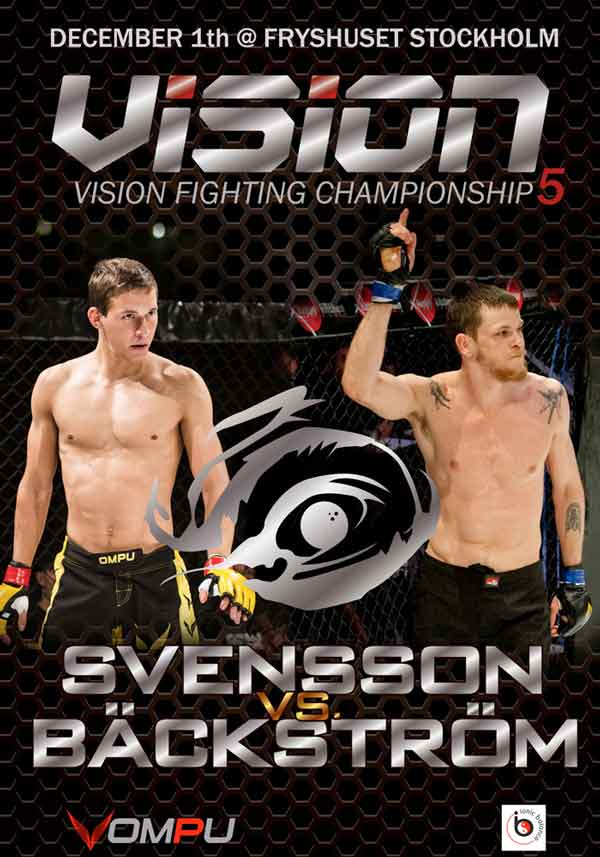 Now you disparage me and my opponents, then you talk about that you will get paid more than me if we should meet, that I do not understand? What difference does the amount of money's role in it all, have you started with MMA for the money, it is quite wrong business. What I can say is that I do not have any interest to meet you, we had our chance but fate wanted otherwise. The train has passed.
Anyway, our industry is a tough and hard one with each one fighting for themselves, it is important to have people around him who believes in you, helps and shock. Down here in Malmö at Frontier, my training partners and coaches helped me, supported me and done so I got back on its feet. I'm better than ever and have gone on, I've gone two bouts since last December and will go at least have two more fights this year. Would like to thank Bobby, Emil and the rest of the gang at Frontier MMA that helped me.
I hope everything will work out for you.