Team Valhall's Quinten de Vreught (1-0) steps back in the cage tomorrow at Almighty FC 5, facing Englishman Dave Sutcliffe (0-1). The Netherland's born fighter is coming off his "first unplanned pro fight" after getting put into a pro rules bout, instead of an expected third amateur bout versus Jack Nicolas in February. After the submission, the "Hybrid Viking" is ready for his first planned pro fight. "My goal is to test my skills against high level opponents, and keep challenging myself to improve every day." says the Norwegian based fighter to MMAViking.com.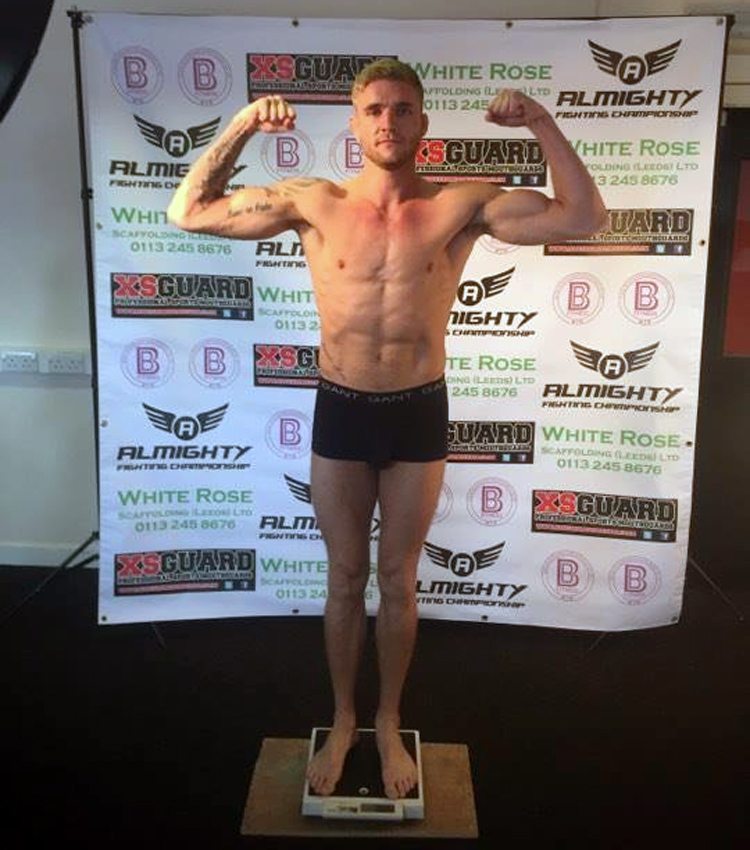 "I got my nickname from Alistair Overeem after training with him in Albuquerque, New Mexico" says the welterweight about his awesome moniker given to him while training abroad.
The fighter with a background in judo, swimming, soccer, and handball first stepped in the cage in 2015, and stopped Tom Mowle at British Challenge MMA 11 by submission.
"I remember asking my coach what I would have to do to become a good fighter, he told me: "be the first to arrive and the last to leave, and spend enough hours on the mat". That really stuck with me till this day. And I became obsessed with MMA and improving every aspect of it while enjoying this awesome journey as a martial artist." says the prospect looking to make his way to the top.
The well-rounded fighter is getting ready for the increasing challenging competition as a pro. "I focused mostly on the grappling aspect of the MMA game in the beginning, and less on the striking. Right now it's 50-50 and I work hard to improve my all round game every day."
Teammate Fredik Hoifodt is on the amateur portion of the card, while Kim Thinghaugen (5-3) will headline for a belt at the 02 Academy in Leeds event.
You can watch the Almighty Fighting Championship 5 card (£6.99) here