Copenhagen's Rumble Sports is the 2014 Nordic Gym of the Year. With a solid run of its veteran fighters capturing titles and younger fighters consistently progressing in their pro careers, the Danish gym follows in the footsteps of Stockholm's Allstars Training Center (2013) to capture the 2nd annual winner of MMAViking.com's annual 'Gym of the Year' award.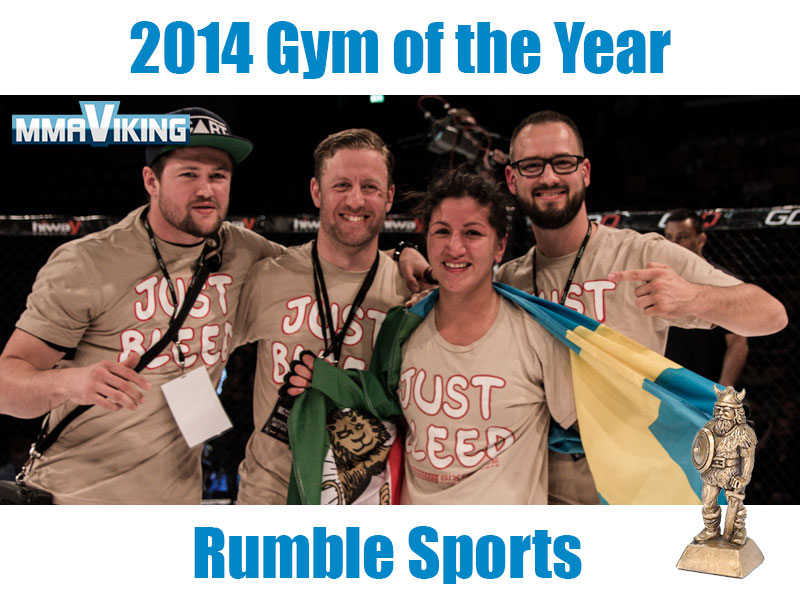 The most high profile 2014 achievements from Rumble under head coach Tue Trnka include 2014 crowned Cage Warriors champions in Swede Pannie Kianzad (7-0) and Dane Nicolas Dalby (13-0).
Kianzad has showed significant improvements in her game both on the ground and striking, capping off her year with capturing the vacant CWFC women's bantamweight world title.  The 23 year old won by unanimous decision as Finn Eeva Siiskonen (3-2) on the Cage Warriors 74 card in November in a five round bout.
Champion Dalby defended his welterweight belt against Norway's Mohsen Bahari (8-2) in the final fight of the same London card to continue his impressive winning streak.  Earlier in the year, Sharpshooter captured the title with his Nordic KO of the Year over Sergei Churilov.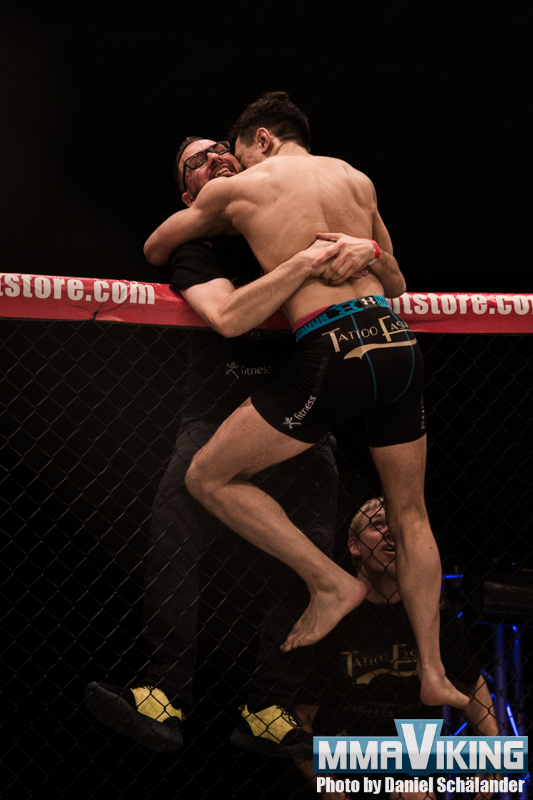 Not to be overlooked are the runs of other fighters including Dane Anna Elmose (1-0) who kick off the Cage Warriors 74 card in her pro debut with a 19 second TKO.  Damir Hadzovic (9-2) also won twice in 2014, including a beatdown of UFC vet John Maguire, to put himself just a fight or two away from the Cage Warriors lightweight belt.
Mats Nilsson also showed impressive striking in his UFC debut after a short time with head coach Tue Trnka.  Look for another evolvement from Nilsson as he now drops to welterweight for his Octagon debut on January 3rd in Las Vegas.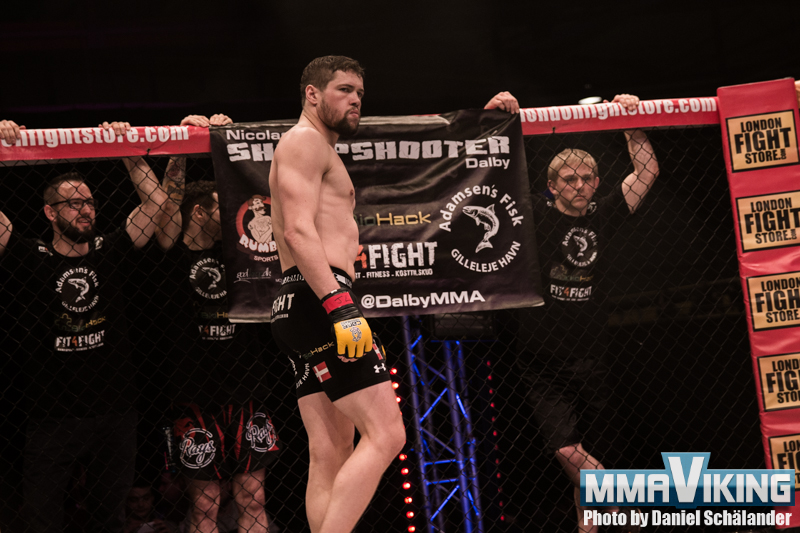 Undefeated Danes Mads Burnell and Mathias Lodahl are also up and coming undefeated prospects that will also get attention in 2015.
For a complete list of 2014 awards so far and a history of the yearly winners.