Dane Christian Colombo was just one point on one score card away from capturing the first heavyweight win for the Nordics. Godzilla was the third big man to enter the Octagon behind Finn Tony Halme (0-1 UFC) and Norwegian John Olav Einemo (0-2 UFC), and the Dane nearly walked away with the win at UFC Hamburg last week. "I definitely think I won the fight" says the Renegade MMA fighter to MMAViking.com that heard Bruce Buffer announce the first score card 29-27 in his favor.  The other two however 28-28, 28-28 resulting in a majority draw.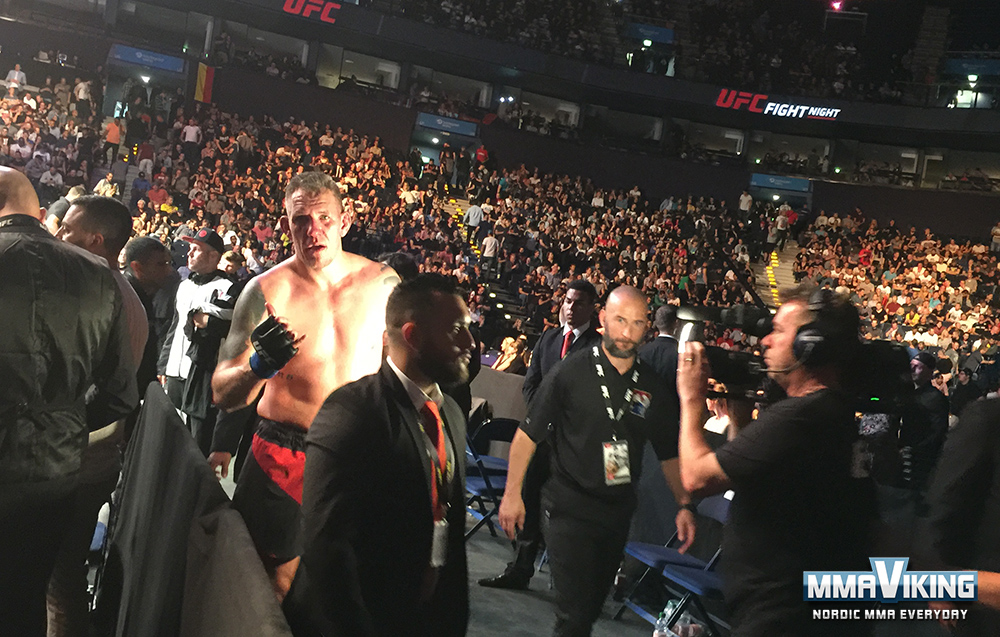 "I am too old to wait" says the 36 year old fighter, who's management team thinks the Dane should make a name for himself on the UFC European circuit before making a splash at a Las Vegas event.  The Dane's focus is now on the next UFC card in Europe without a full fight card going down in Belfast on Saturday November 19 at the SSE Arena.
Overall, the Dane roughed up German based Jarjis Danho in Hamburg with knees in his UFC debut. "I made a mistake" admits the 8 win, 1 loss, and 1 draw fighter that had a costly knee resulting in a point deduction in a fight where he won a majority of the rounds on all the score cards, and a win if a point was not taken away in the first round.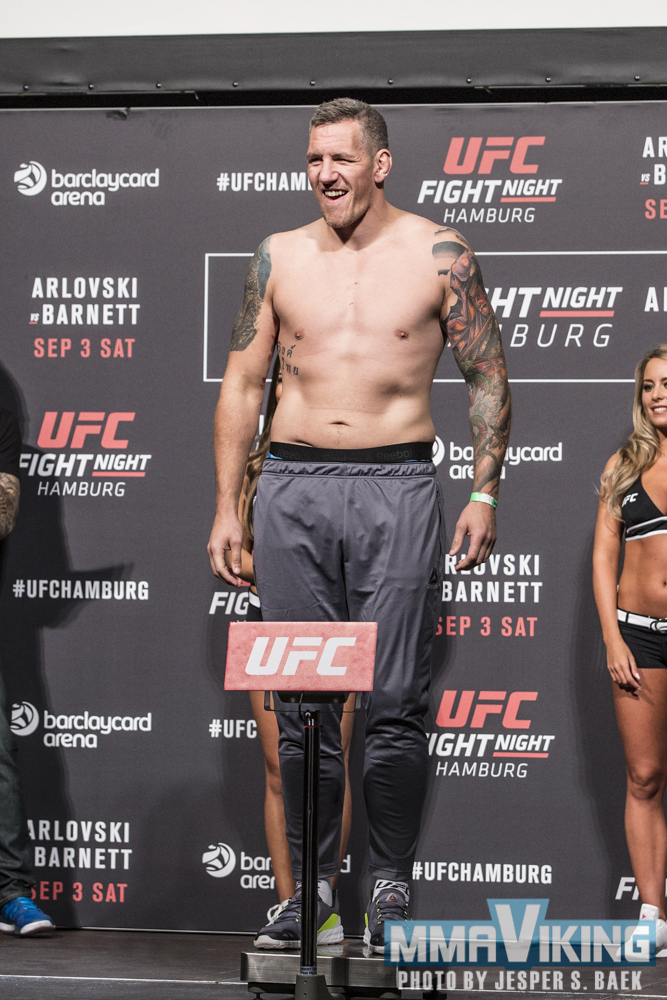 "I was more careful about throwing knees" says Godzilla after the first round point deduction.  "I knew I could throw knees when he had both hands in my gloves" says the Dane about his strategy for knowing if Mountain Man's hands were on the ground or not toward the end of the bout.
This was only the 2nd fight for the 36 year old in the last three years, who considered his career over before giving it one last chance at the end of last year.  He has not lost since 2012, where he lost to now UFC Fighter Viktor Pesta.