The Cage 32 event has quickly come together.  Today, the promotion has announced the main event featuring Finn Joni Salovaara (14-7) versus Sweden based Brazilian Rafael Macedo (11-5).  The event will be held on October 23rd.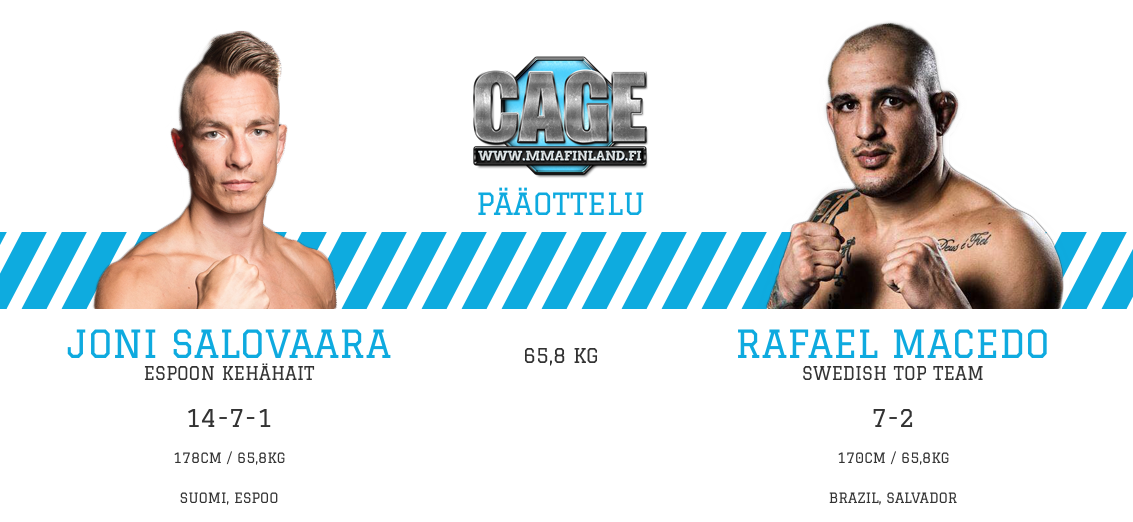 Salovaara has spent the summer training in the USA, putting in time with some of the top fighters in the world in Las Vegas.  The featherweight hasn't been in the cage since a no contest back in November of 2014 against Vicente Alamo at Cage 28.  The Finn has once put together a 7 fight win streak, and has wins over Chase Beeebe and Timo-Juhani Hirvikangas.
Macedo, who goes by the Butcher, won his last match in January against Hyram Rodriguez.  The Brazilian, now based in in Gothenburg, trains out of Swedish Top Team.  The 29 year old turned pro back in 2011 and started his career with five straight wins.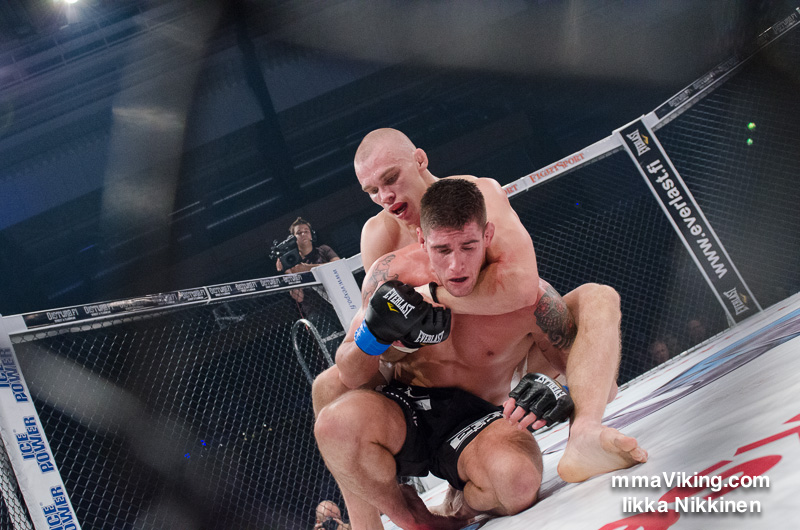 The card will also feature GB Gym standouts Kai Puolakka and Mika Hämäläinen.  HardKnocks Helsinki's Jussi Halonen will look for another win, while Tuukka Repo will make his pro debut.
Current Fight Card
-65,8 kg
Joni Salovaara (14-7-0, 1 no contest) Espoon Kehähait (Finland) vs.
Rafael Macedo (7-2-0) Swedish Top Team (Brazil / Sweden)
-77,1 kg
Kai Puolakka (11-5-0) GB Gym / Primus Fight Team (Finland) vs.
TBA
-61,2 kg
Mika Hämäläinen (6-1-0) GB Gym / Primus Fight Team (Finland) vs.
TBA
-61,2 kg
Jussi Halonen (5-3-0) HardKnocks Helsinki (Finland) vs.
TBA
-70,3 kg
Tuukka Repo (0-0-0) Sisu Gym (Finland) vs.
TBA