Swede Emil Hartsner is doing all he can to develop into the best MMA fighter he can. The undefeated bantamweight known as "Megahertz" or "Swedish Swag" with four wins and zero losses is focused on training while most are focused on some time off to enjoy the Nordic weather. "Right now I only train" Hartsner tells MMAViking.com from San Diego.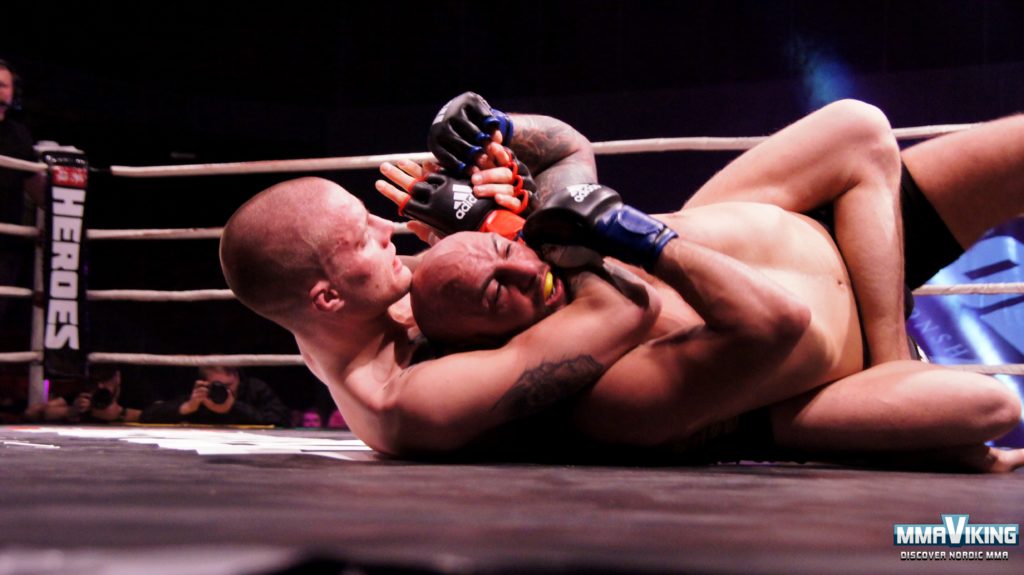 Hartsner comes from Frontier MMA in Malmö, Sweden, which has been growing in reputation with the success of featherweight/lightweight Martin Svensson and coach Robert "Bobby" Sundel.  "Emil has the potential to go all the way up to the highest level.  He has the will to submit to what is required to reach the highest level." says Sundel.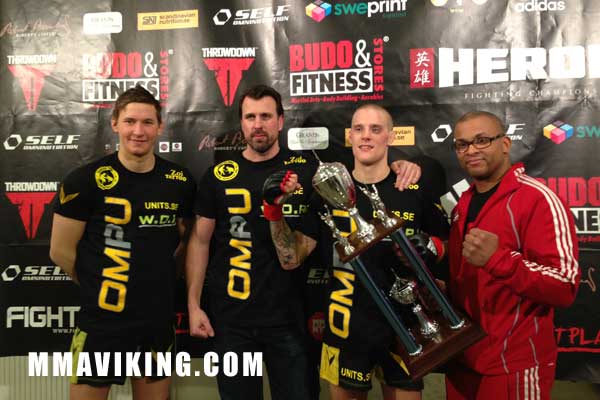 "I love San Diego, my goal is to move here." says Hartsner, who has followed in other Swede's footsteps, such as Alexander Gustafsson and many of Allstar Training Center fighters, in seeking training in the USA at Alliance.  "Everyday I train with allot of great fighters, like Dominick Cruz, Phil Davis, Brandon Vera, Jeremy Stephens, Myles Jury, Rolando Perez, Chris Leben, Norman Parke."
"I'm waiting for a fight, hopefully in September or October… I hope I get two more fight this year." says the Swede, who last fought in March at Heroes FC, where he dominated Muay Thai specialist Martin Akhtar over three rounds.
Behind the Scenes with Hartsner at Heroes FC
"In my next fight everyone will see a Emil has the potential to go all the way up to the highest level. Hartsner 2.0"
"He has long been developed at all levels in a good way. Now that he is in the USA, it will be good sparring for him. so I hope the trend continues in a positive direction." says Sundel about his student's continued education.  "It may be that if there are too many stars you do not get the right attention from the coaches. Then there will be only one among all the other contestants, but Emil usually always shines in the crowd among other people."
Stay tuned for more updates on the fighter, who plans for a return to the cage in the fall.