Minna Grusander (2-0) has booked a new bout, before she has finished her next bout.  The IMMAF Amateur World Champ is scheduled to fight at Pancrase 284 against Japan's Syuri Kondo (3-0-0) in Tokyo on February 5th, and now has booked at Turku Fight 7.  "It's great to have fights booked after having that 14 months break between first two pro fights" says the strawweight to MMAViking.com.
The newly booked bout will go down on March 11 and will put a Turku Fight championship belt on the line against Ukrainian Elena Belaya (0-2).  The card is also expected Jerry Kvarnström and Mika Kuronen among the four planned pro bouts, which will follow the amateur bouts.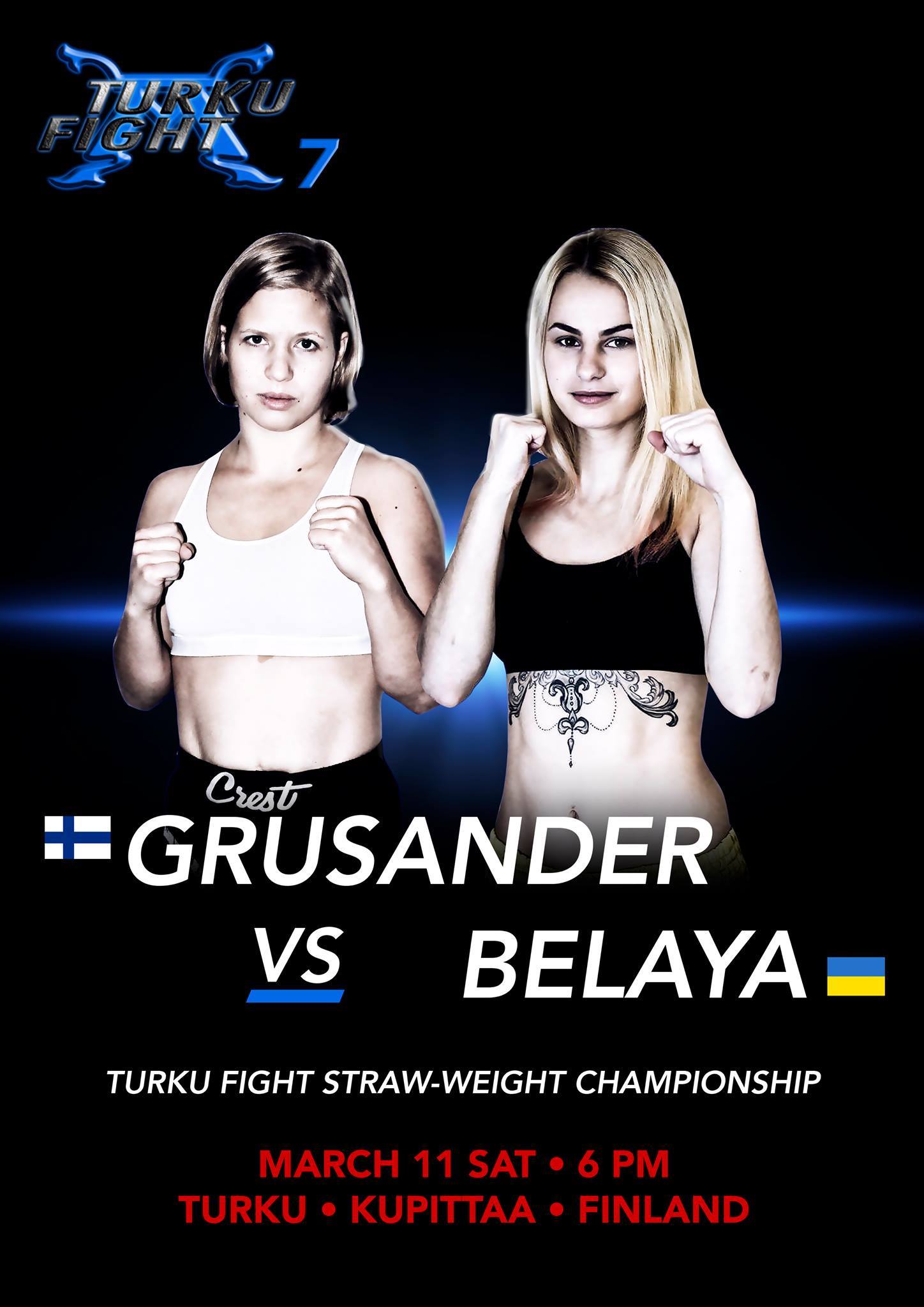 "Her striking looked sharp in Umeå, I really need to stay focused and avoid those counterstrikes." says Grusander who watched Belaya up close at the recent Battle of Botnia, where they both competed.  The Finn walking away with a win, while Belaya lost.
Grusander turned pro at FNF 10 back in October of 2015 after winning the IMMAF World Championship in July of the same year.