Finland's UFC featherweight standout Tom "Stoneface" Niinimäki has moved back to Finland after spending the last six months in Florida. Our content partner FightSport.fi interviewed the Finn in his hometown of Turku Finland where "Stoneface" shared his views on relocating back to Finland, training at the Blackzillians and preparing for his third UFC fight.
You spent last six months in Florida training at the Blackzillians. How does it feel to be back home in Turku, Finland?
It feels good to be back home, really good to be honest. It wasn't a tough decision to leave Florida. My girlfriend's visa was about to expire so we decided to head back home.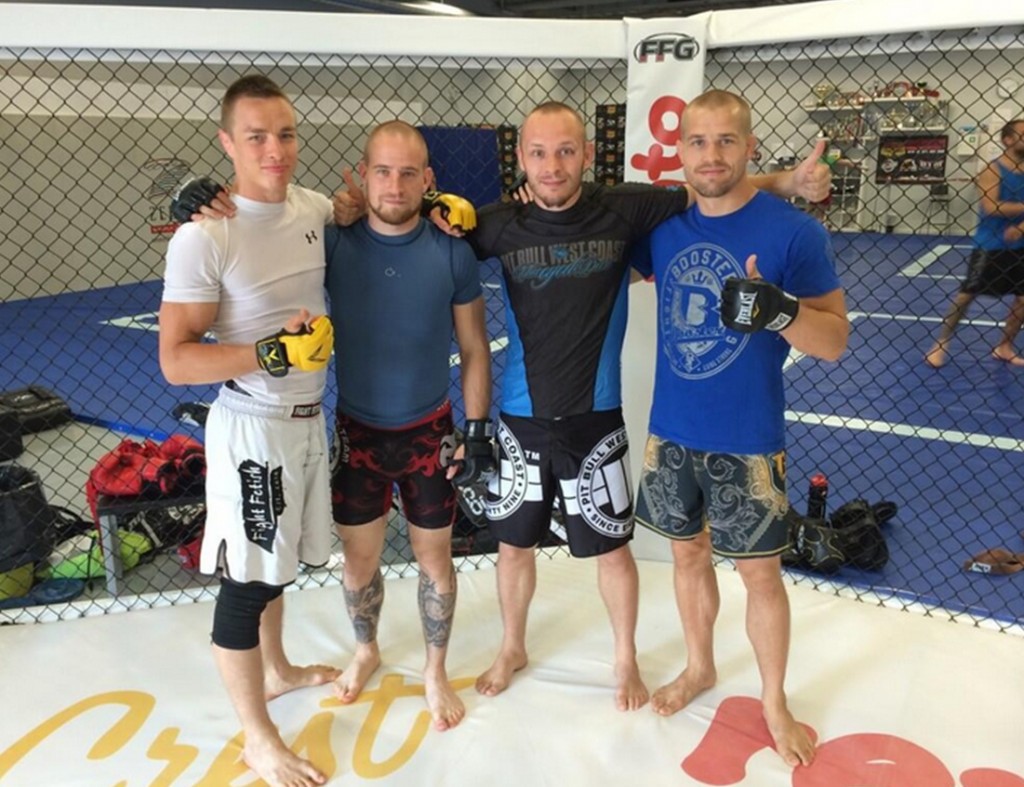 Is there any major takeaways from your time training at Blackzillians?
Well, nothing that special I'd say. Few new tricks but it's not like it's rocket science over there either.
What are the pros and cons in going to the USA to train in your opinion?
It's a complicated thing in my opinion. It's not simple like you just go over there and get better at fighting. You need to have a great team to support you. Financial things need to be sorted out so you don't have to worry about it. You must pick a place and a gym that fits you in terms of skill level, size and personalities too. For example if you go to a team that's a bit too high level for you, you could end up staying in the shadows and not getting attention from coaches etc.
You are set to fight Chas Kelly on the 23rd of August in UFC Fight Night in Tulsa. You fought last time in end of May in Berlin where you lost to Niklas Bäckström. You hadn't lost a fight in a long long time. What are your thoughts on the loss? How are you feeling about returning to action so soon?
I had a long winning streak going on but eventually all good things come to an end. It some ways it felt like a relief, too. I had a week to recover after the fight in Berlin and then the UFC offered this fight with Kelly to me. I felt like it was a good idea to get back in there so I took the fight.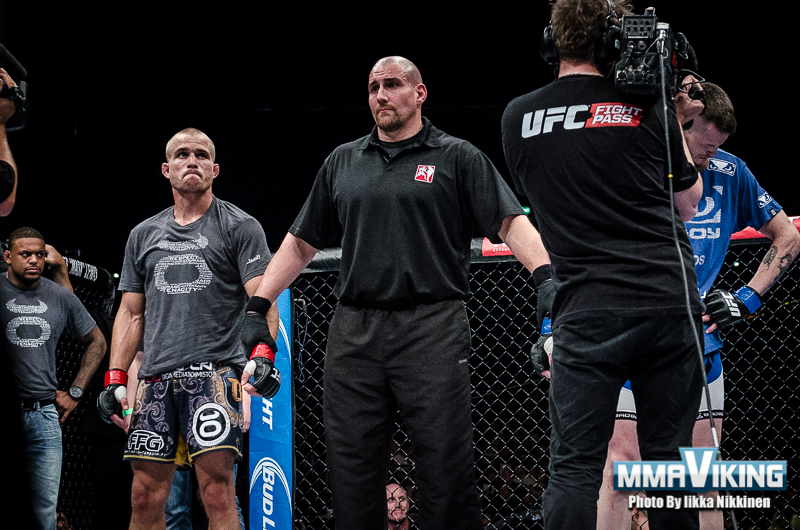 What are your thoughts on  the opponent Kelly and how the fight is going to play out?
I have seen couple of his  fights and watched his UFC debut in a more detailed fashion. I think he has a pretty nice style: fights in disciplined manner, doesn't get too crazy with the strikes, mixes things up with clinch work and shoots for takedowns. It's MMA so I have to prepared for everything. I can't go in there thinking that "Ok, now I'm going to keep this fight on the feet and just strike".
There are rumors that UFC will hold an event in Finland or Sweden in October. Would you be interested in getting back to action already in October if you get out healthy from the fight with Skelly?
If the event is in early October then I doubt that I would be seen on that card. If it's late October or November then of course I would be interested in fighting in the historic first UFC event in Finland.