Joni Salovaara (16-8) and Niklas Bäckström headline Saturday night's CAGE 37 card at Helsinki's House of Culture. MMAViking.com is cageside for pictures and live reporting.
Live Results
Abdul "King" Hussein makes his much anticipated professional debut today at Cage 37. The Espoo fighter recently won the amateur world championships in Las Vegas.
Abdul Hussein versus Andre Colazingari
Round 1
Colazingari presses Hussein to the fence, but Hussein reverses with a kimora and the fighters briefly go to the ground. Colazingari takes Hussein down and gets him in a crucifix, but Hussein is able to use the cage to get up.
Round 2
Hussein continues where he left off in the first, showing off his superior kickboxing skills. Hussein drops his opponent with an elbow, and finishes the fight with a flurry of elbows and punches from the ground.
Hussein wins by TKO in the second.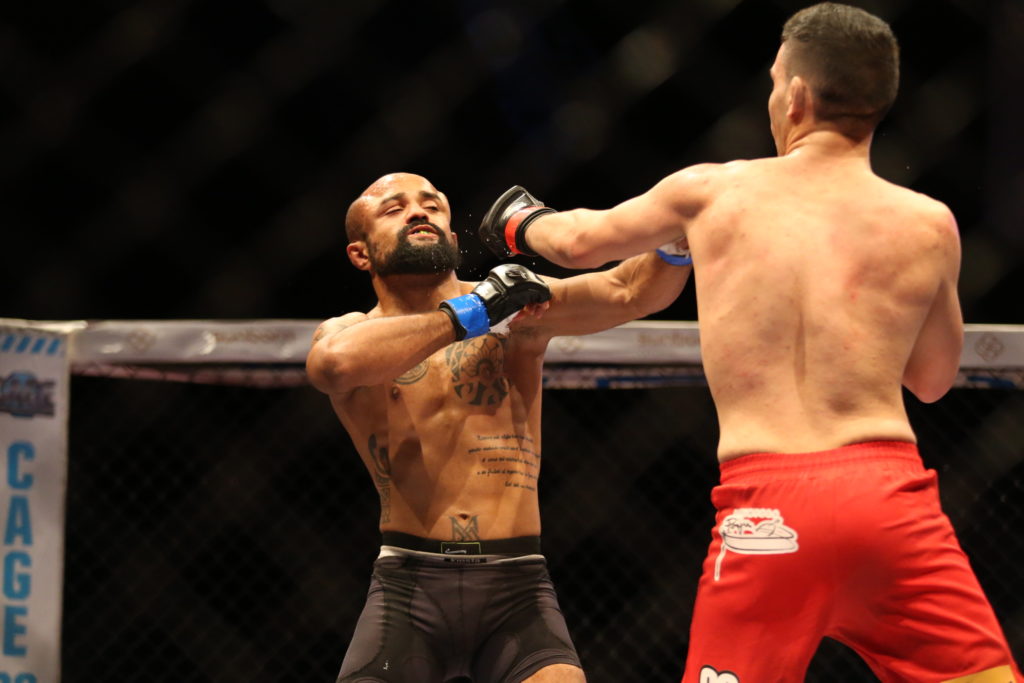 Suvi Salmimies versus Vanessa Melo
Round 1
Salmimies comes forward, pressing the action in the early going. The Team East Front (TEF) fighter rips the body with a left hook and then comes up top with a right straight. Melo fires back and scores a nice counter left hook. The fighters seem to be very evenly matched in the stand-up department as they stay in the pocket trading shots.
With one minute left in the round, Melo scores a well timed takedown along the fence. Salmimies wraps up her right arm with a kimora, which prevents the Brazilian from generating any offence.
Round 2
Salmimies lands a nice one-two to gets the action started in the second. Both fighters are eating some serious leather in this fight, and Salmimies´ nose begins to bleed from a well-timed jab.
With one minute left in the round, the Brazilian again looks for the takedown, but Salmimies is able to stuff it with a strong overhook. The round closes with the two battling for positing along the cage.
Round 3
Salmimies rips the body, and Melo counters with the left hook. Melo scores a nice double-leg takedown, and Salmimies scrambles to the cage. The Finn has her back to the cage as Melo looks to tie up her legs and advance to mount. Salmimies uses two-on-one hand control to get to her feet.
Salmimies lands a powerful knee to the body as the two fighters battle in the clinch. Melo fights for another takedown, but no dice.
Salmimies wins the fight via split decision.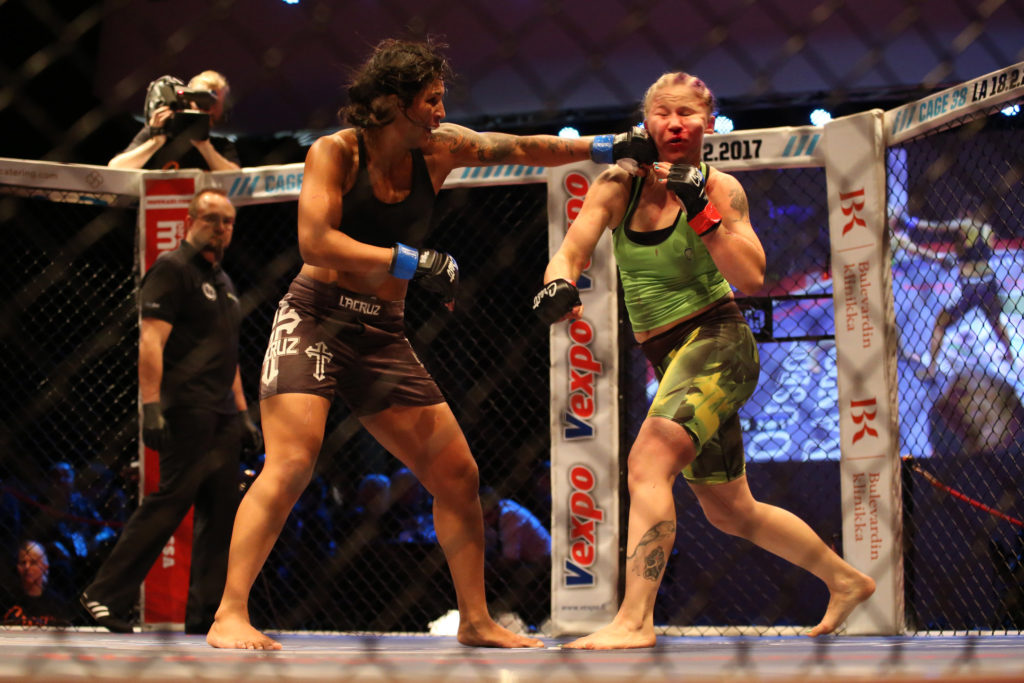 Jussi Halonen versus Charles-Henri Tchoungui
Round 1
Tchoungui moves forward and looks for an early takedown. Halonen tries to throw Tchoungui, but ends up giving up his back. The Finn defends well and scrambles to his feet.
Halonen lands a left hand, and Tchoungui immediately looks for a takedown. Halonen stuffs it. Halonen then lands two H-bomb left hands that shuts the lights off.
Halonen wins by TKO in the first.
Tuukka Repo versus Jonathan Ramon
Round 1
Smack! Ramon lands a cracking low kick, and we are under way. Repo drops Ramon with a short left hook, but waves the Frenchman back up to the feet. Ramon delivers a low blow and action stops for a minute to let the Finn "shake it off".
Action resumes and Repo drops Ramon again. Ramon scrambles to his feet, and lands a headache-maker that puts Repo unconscious. What a crazy sport!
Ramon wins by KO in the first round.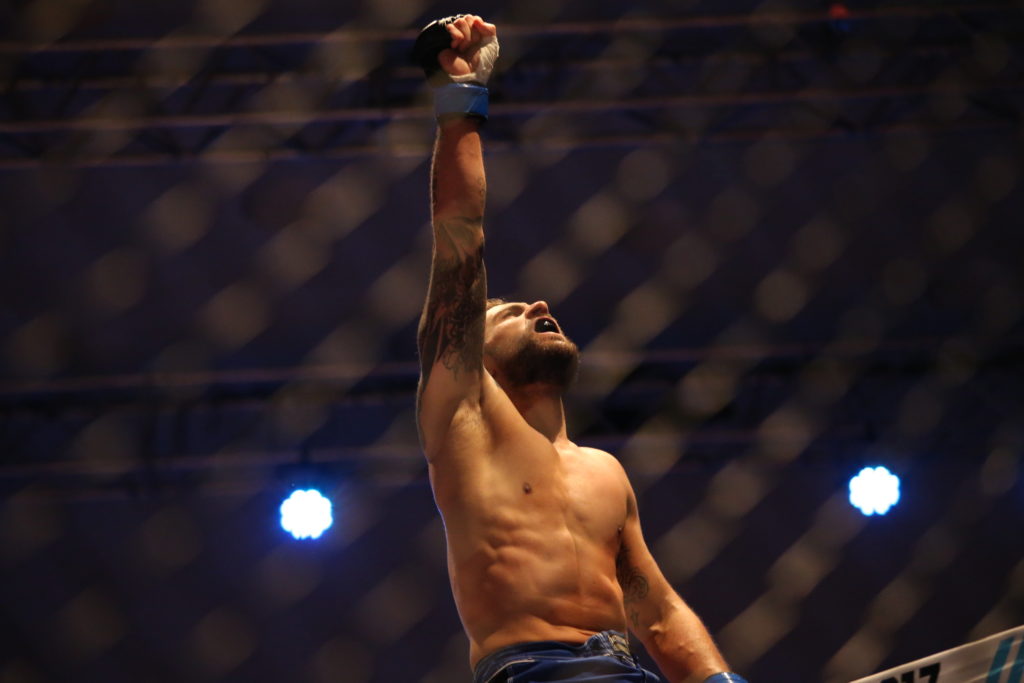 Aleksi Toivonen versus Junior Vilson
Round 1
Vilson lands a thudding low kick that gets Toivonen´s attention. Toivonen scores a nice takedown and immediately looks for a guillotine. The Brazilian gets back to his feet, but Toivonen still has control of his neck. Toivonen leans back applying more pressure, and lifts Vilson off his feet and slams him to the ground.
Vilson scrambles to his feet. Toivonen gets another takedown off a nice three punch combination, and quickly hits a belly-down armbar.
Toivonen wins by armbar in the first round.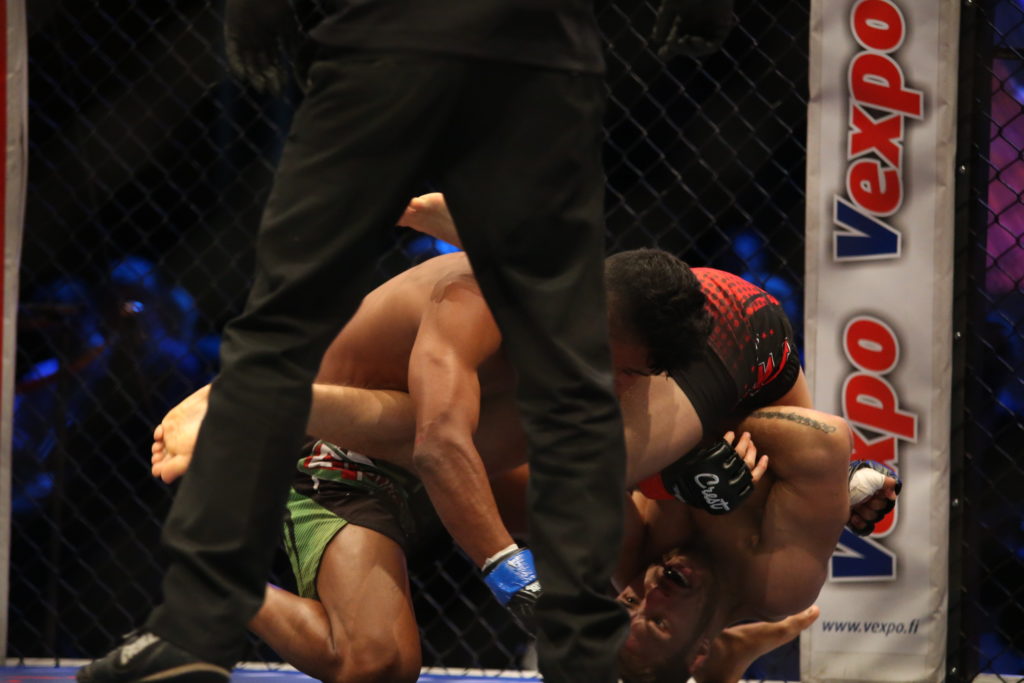 Joni Salovaara versus Niklas Bäckström
Round 1
Salovaara circles and Bäckström presses the action. Salovaara scores a nice leg kick. The fighters trade shots and tie up. Bäckström has Salovaara against the fence and both fighters look to land knees. Bäckström takes a low blow and the action stops momentarily.
Salovaara punches to the body and Bäckström fires back. A cut has opened above Bäckström´s right eye. Bäckström scores a takedown with a bodylock in the end of the round.
Round 2
Bäckström pushes Salovaara to the fence and scores another takedown off the bodylock. Bäckström is in Salovaara´s guard. Bäckström looks to posture up and lands punches, but Salovaara defends well. Bäckström lands a couple elbows that cut the back of Salovaara head.
Bäckström pushes Salovaara to the cage and looks to stack the Finn, and then uses it to go to mount. Salovaara uses the fence to roll and get to his feet.
Round 3
Salovaara hits a single-leg and gets Bäckström to the ground early in the first. Bäckström scrambles, and reverses the position. Bäckström lands a hard knee to Salovaara´s back. Salovaara is able to get from side control to guard, and after a lull in action, Bäckström lets him up.
Bäckström lands another well-timed takedown with 30 seconds left in the round.
Bäckström wins the fight by unanimous decision.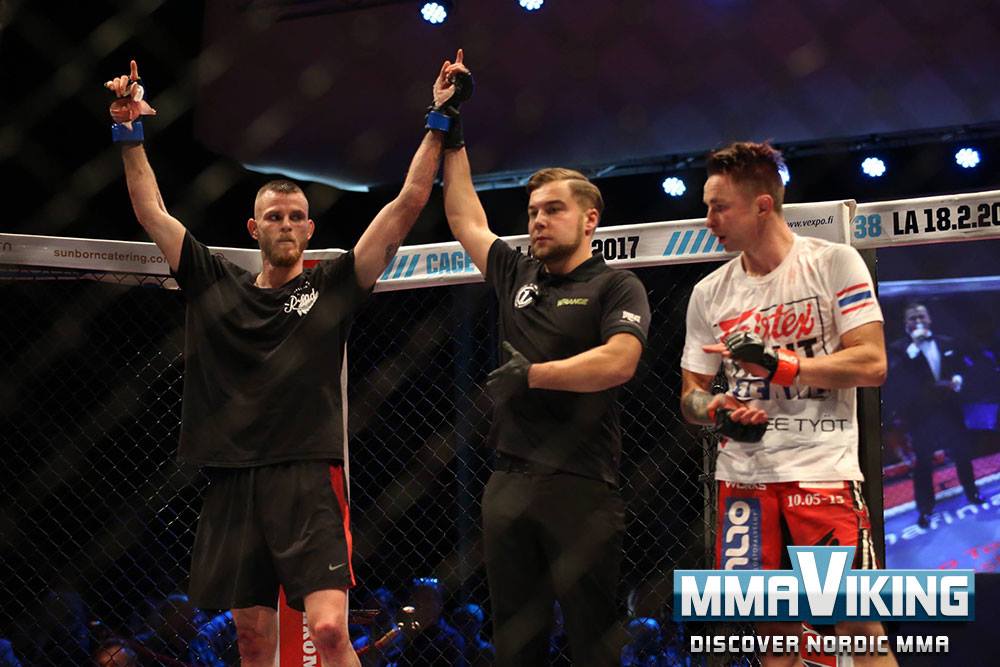 Bäckström says in the post-fight interview that he "broke his hand in the first round."