Undefeated bantamweight Pannie Kianzad has signed with Invicta FC. "It means I'm making America unsafe, I'm coming to take over" says the 23-year-old reigning Cage Warriors champion to MMAViking.com.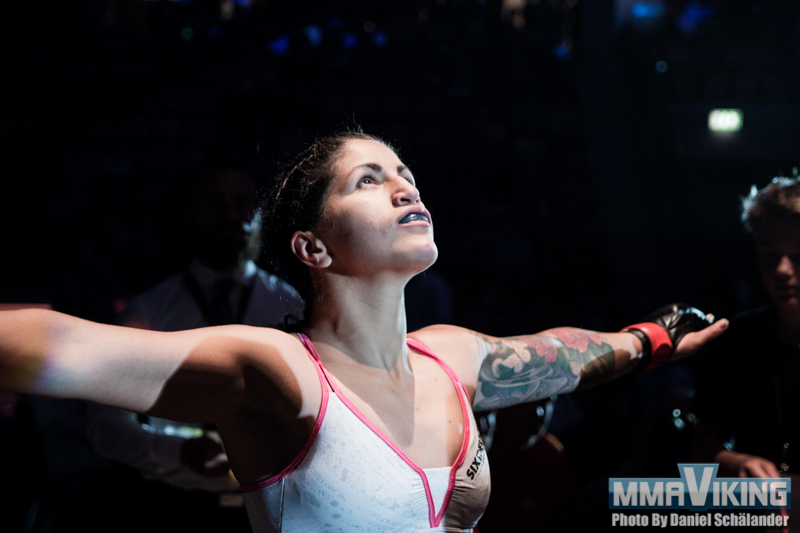 Rumble Sports coach Tue Trnka, is just a day removed from getting another prize fighter in Nicolas Dalby to the UFC, comments "Pannie Kianzad is headed towards the very best in the sport. The plan is for her to make herself more known to the US fans, so they can become "Panniefied" as well. She has the makings of a star. I mean, she has the skills, the physique, the looks and the charisma. This is a big deal for her and our team, and I very much look forward to another big trip with "Banzai" soon."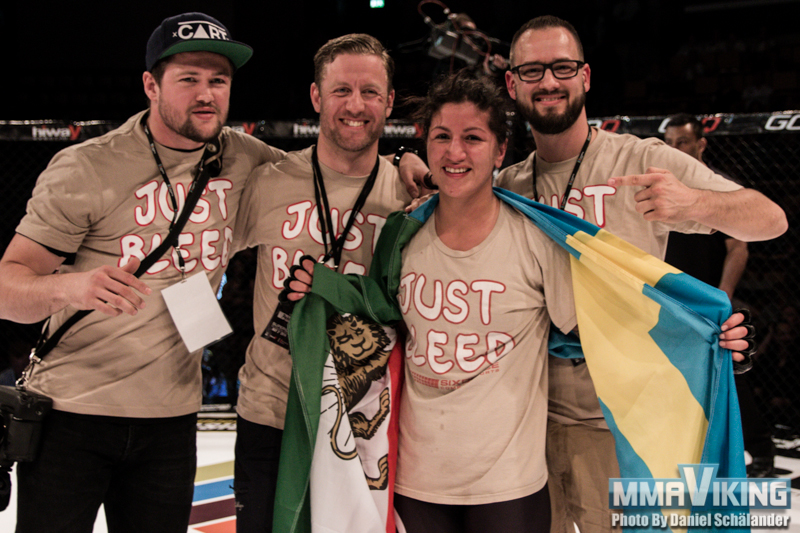 Kianzad comes in with a clean 7 win and 0 loss record, 4 wins by decision and 3 by TKO.  The Iranian born fighter's latest win was a decision after a 5 round war against the Finish fighter Eeva Siiskonen (3-2) at CWFC 74 back in November.
"I would love to fight in May/June, around that time" says Kianzad that has kept a busy schedule since turning pro in 2012.
The biggest name in the Invicta promotion is Cristiane Justino or more commonly known as Cyborg. "She is absolutely my favorite fighter so that would just be an honor to fight her" comments Kianzad about one of the most dominant women fighters in the world that has teased a drop to bantamweight on her way to a Ronda Rousey bout.
"She has evolved so much since her latest fight, and I can't wait to see her open up and show her improvements to Invicta's massive WMMA fanbase." says Trnka.
This contract makes Kianzad the second Swedish fighter to sign for Invicta FC, the first one being Gladius MMA's Elina Nilsson (3-3) who fought and lost by a TKO to Julia Budd at Invicta FC 2 on July 28th 2012.
Ryan O'Leary contributed to this article.