The big international news for Nordic MMA the last week came in the form of Gunnar Nelson and Ilir Latifi  that have now been placed on the UFC in Ireland card.  Gunni, his camp and coach were gunning for the card, and they got their wish.
Locally, it was Superior Challenge X that hosted a big card this Saturday in Helsingborg, Sweden that filled the pages of MMAViking.com.  Keeping with the tradition of odd news and bad luck during fight week for Superior (remember Gunnar Nelson versus Diego Gonzalez?  Bielkheden getting pulled off SC 7?) as Christian Golcic mysteriously disappeared during fight week, where it was found out he was detained for suspicion of being involved in a doping case.  But as usual, the Superior Challenge event moved forward and had a fantastic upset KO, hard fought battles of veterans, wins from up-and-comers, and some fun scraps.  Here is the major news from the week and more on Superior Challenge:
Big News from Last Week:
1) Gunnar Nelson Gets Ryan LaFlare in Dublin
Gunnar Nelson got his wish as he was put on the upcoming Dublin, Ireland card on July 19th.  Nelson sports an undefeated 12 win, 0 loss, and 1 draw record and is ranked as the #1 welterweight the Nordics.  Gunni has been perfect in the Octagon so far, winning all three of his bouts and is headed for the top 10 in the world with another win in Ireland.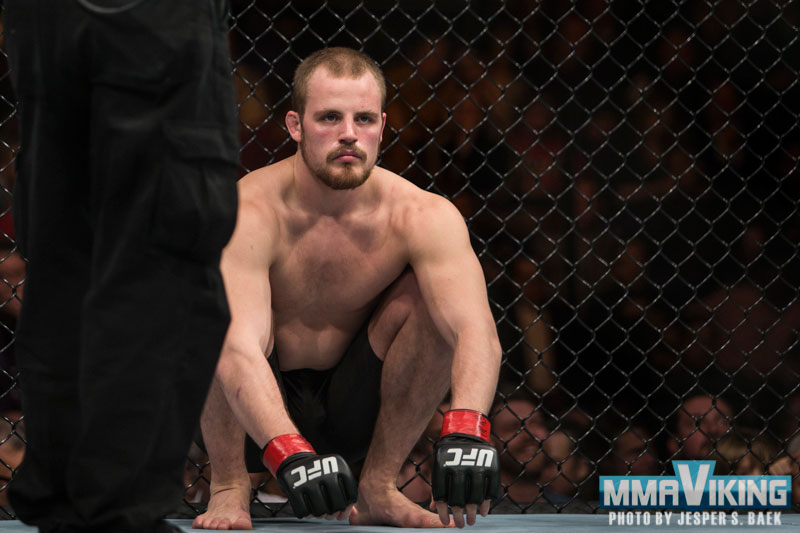 But on the Gunnar Nelson front, this is a must see video. Nelson faces several sales and programmers from CCP in a row at a video game Fan Fest. Guess who eventually taps out all the fighters (many of them train BJJ and Judo)?
2) Ilir Latifi Draws Tom Lawlor at UFC Dublin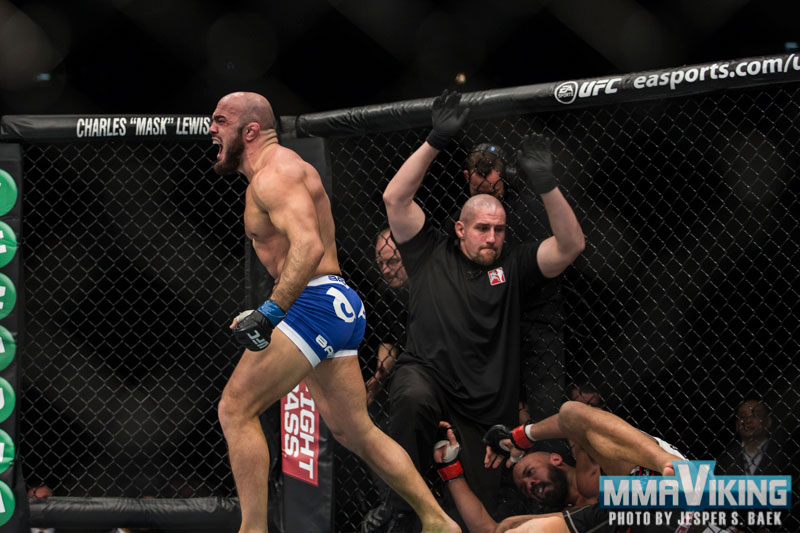 The UFC announced that a match-up between Swedish fighter Ilir "The Sledgehammer" Latifi (8 wins, 3 losses, #2 Ranked Nordic) and "Filthy" Tom Lawlor (9-5).  Latifi and Lawlor are both fresh off of submission wins, both having won their previous bouts by way of guillotine choke.
3) Kuivanen Ready for Top Competition Dakota Cochran
Last week we reported that Finn Anton Kuivanen (20-7-0, #1 Nordic rank) will face American Dakota Cochrane (16-5-0) at Helsinki Fight Night on June 14th.  The bout will headline Fight Night Finland (FNF) promotions first trip to Helsinki.  Now MMA Viking talked to Kuivanen who is itching to get back to action after a six month layoff. Hear from the Finn that is really looking forward to fighting in his hometown of Helsinki.
Superior Challenge:
I was in Helsingborg for the first time, and the reason for Saturday's trip was Superior Challenge X who also hosted their first event there.  I was a bit disappointed to see a bunch of empty seats… and hope that MMAViking.com can help play a bigger role in getting people to local MMA events in general throughout the Nordics.  Anyone that wants to see the sport grow should find a way to give these promotions and the hard working fighters some money and credit for what they do.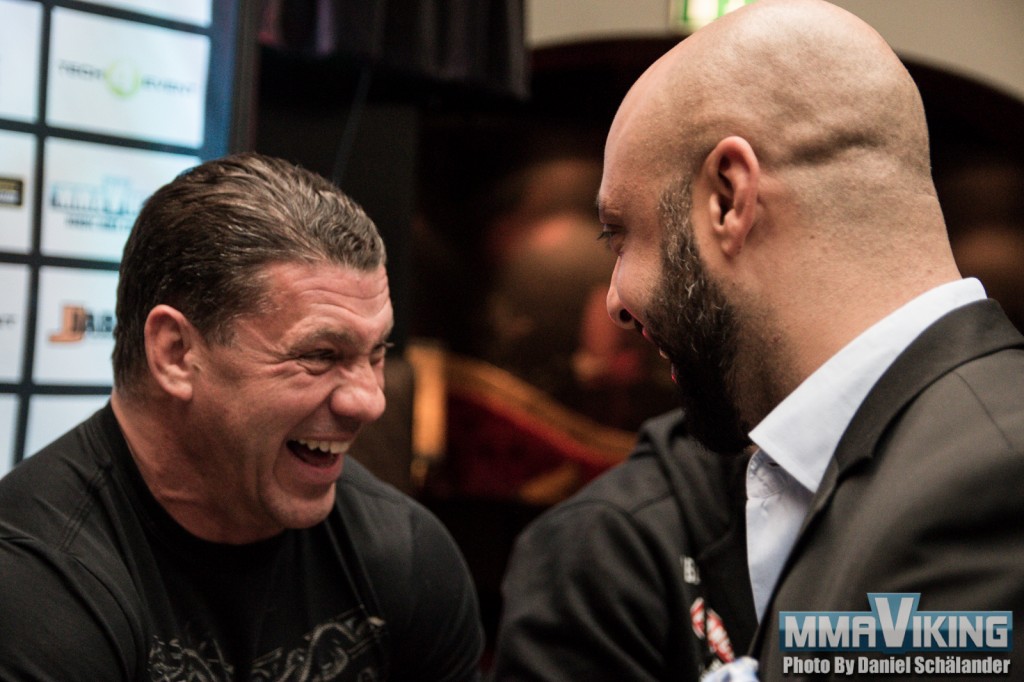 I've seen enough from the promotors, coaches, officials, and fighters to know that nobody is doing this for a money (because there really isn't any)… and if you get any joy in following the career of fighters, the best way to see more guys like Alexander Gustafsson chasing world titles is supporting local MMA.  Buy the streams, watch on TV, get down to the event and eat some hot dogs, and do all you can to support MMA… you do make a difference.
The interesting thing you learn backstage at MMA events, is that fighters are good guys.  Many of them have been friends for years… the officials, managers, fighters.  It's a small community.  You see real special things.  The light heavyweight title between Dane Joachim Christensen and Swede Matti Mäkelä was a great example of the sport at its best.  The two remained in touch after their first match, often exchanging emails, and were set to face each other again.  It was all smiles before and after the fight, and a true battle for their 15 minutes in the cage, and back to friends again.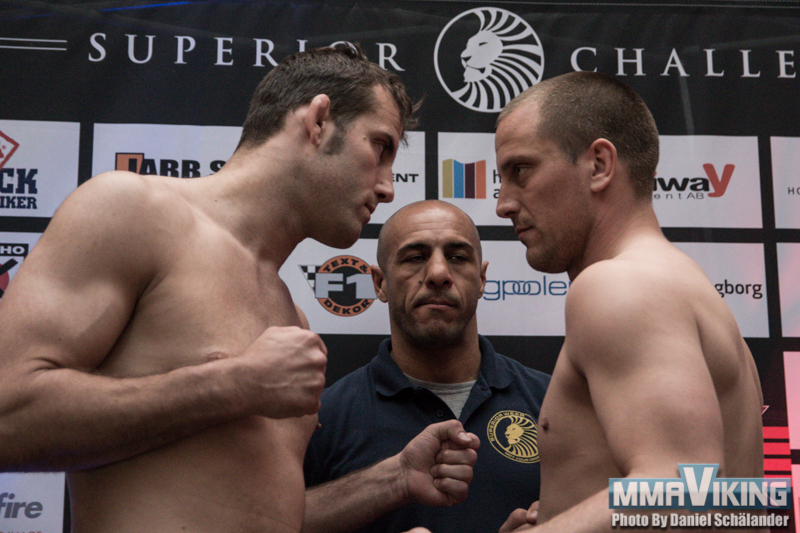 If you missed any of our coverage this past weekend, I encourage you to check it pics and video interviews =)